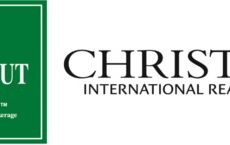 ---
Since 1999, I have had the opportunity to work with my clients to open doors to the world of Collingwood real estate in the Southern Georgian Bay marketplace. It's an honour I don't take lightly. I'm proud of my community and understand it's place as a world-class location to live.Here's a few good reasons you should consider interviewing me to represent you.
1) I'm experienced. I've been a realtor since 1999.
2) I know Collingwood and area. I've been a resident even longer than I've been a real estate agent.
3) I'm trusted by my community. I've served as a municipal councillor and deputy mayor.
4) I'm trusted by my professional peers. I've served as the director of the SGB Association of Realtors.
You want to live here. Trust me. Our region is comprised of several fantastic communities and offers unparalleled four-season recreational amenities, first-class services, a thriving arts and culture community and an exploding entrepreneurial community that creates leading-edge employment for today and tomorrow. All together, these natural, physical and human elements help create one of the most desirable regions for people to call home, work and play! Choosing Collingwood and area to live or vacation is not a choice you'll ever regret.Whether you are looking to call the region home on a permanent or recreational basis – or to invest in a region with endless opportunity – I would be delighted to assist in opening doors to your future. Don't hesitate to contact me at your convenience.