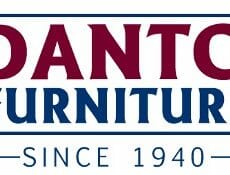 ---
Over 78 Years of Customer Satisfaction
If you live in Detroit, MI then we likely sold your family, grandparents, or parents their first set of furniture. Over the past 78 years, we've been one of the first stops for new immigrants coming to America. With dreams in their hearts, newcomers want to make their new country and new house feel like home. We're here to help.
We're Multilingual to Better Serve You
We at Danto Furniture take pride in serving home furnishings that have such a lasting impact. Our experience has lead our staff to become fluent in many languages. We speak English, Spanish, and Arabic to better serve the people in our diverse community.
Your Budget in Mind
We are dedicated to getting you the furniture you want for the price that is right for your budget.
Discount rates and low prices are a mainstay at our home furniture store but, we also provide financing options to further ensure that you get the right furniture for the right price.
We provide our own ""in-house"" credit and take a personal look at a customer's request for credit. We have easy credit repayment terms up to 24 months and ""no interest"" options as well.